A Bit About Me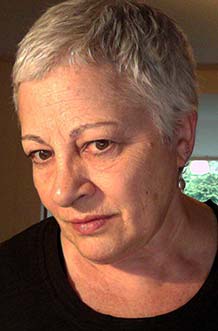 For most of my childhood and adolescence it was assumed that I would be a professional singer or actress – and indeed I did study drama with a view to a career in theatre. But I found myself continually torn between the arts and social work… and in the end my interest in social change and community development became the stronger driving force (read more in the About section or browse my CV).
In 1992, I started working for the International Business Leaders Forum (IBLF) and was responsible for evolving its pioneering partnership work until the end of 2011. It was a pleasure and a privilege to work in so many different parts of the world, with remarkable colleagues and practitioners from business, governments and civil society who were striving to collaborate, in spite of considerable odds, in order to create a better world for future generations.
Alongside this work, in 1996 I co-founded Trigonos – a social business in North Wales that seeks to integrate social, economic and environmental solutions by providing opportunities for retreat, personal growth and professional development to a range of individuals and groups. Social business as a model of sustainable development is of great interest to me.
In 2001, on behalf or IBLF, I co-founded the Post-graduate Certificate in Cross-sector Partnering with the University of Cambridge and in 2002 this led to establishing The Partnering Initiative and then in 2003 the Partnership Brokers Project (with the Overseas Development Institute) that became an independent entity in 2012.
Now I am working as an independent consultant – though the vast proportion of my time is spent as one of five Associate Directors of the Partnership Brokers Association. I remain very committed to driving change and raising the game in partnering practice partnership brokering. I still seem to find time for social innovation, training and mentoring. Most recently (with a view to 'retirement'), I have taken up yoga and have trained and qualified as an Indian Head Massage therapist!
I am always keen to connect with other social innovators, partnership practitioners and those working in quite unconnected disciplines since I draw inspiration from many different sources!